Kitchens
From the initial idea, through the design stages, and into the finishing touches; we can custom build your kitchen from scratch or fit one that you've brought in.
We use qualified electricians and gas engineers as well as recommended tradesman for any plastering works if required.
As well as fitting all the units, we can complete the kitchen with a range of flooring including wood, ceramic tiles, vinyl, and many more. However we don't stop there, as we can offer solutions for finishing your walls such as tiles, glass, or a simple up stand.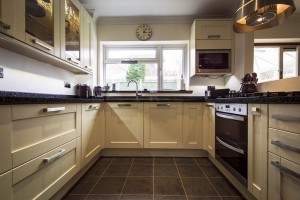 Home Offices
Are you thinking of working from home? Then why not create that perfect working environment with one of our bespoke offices. We can create your workstation to fit your needs with the cupboards and shelves around you to accommodate for all your equipment.
Combine one of our fantastic offices with our premium wood flooring and you'll have a beautiful space to work in.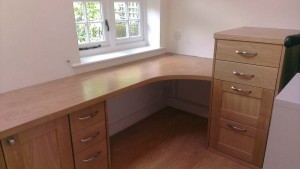 Wardrobes
You can get so much more space out of that corner in your room by getting a bespoke make wardrobe. Our carpenters can build pretty much anything you have in mind for your wardrobes and cupboards. Different shelf heights, built in drawers, and shoe racks are just a few of the things we can cater for.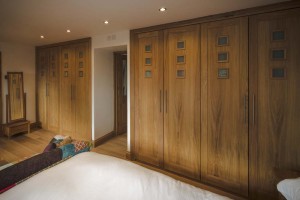 Wood Flooring
As a premium supplier of a wide range of engineered wood flooring, we can guarantee we'll have the right floor for you. Our prices are very competitive so why not come down to our workshop and view the samples.
Book now for a free site check where we can give you a quote soon after.
If you have already purchased a wood floor, we can fit that too!
Stairs
Banisters, rails, the stairs themselves and the space underneath – we can make your stairs exactly how you like them. The space under stairs is often wasted, however with one of our bespoke units we could turn it into compact drawers, shelving, cupboards, or even an office space.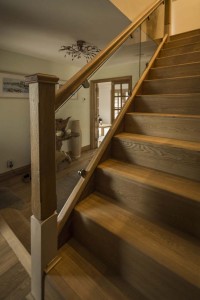 Internal Doors
Internal doors are one of our specialities. We can fit most doors as well as supply them. We'll cut them in, fit your locks, and replenish your architrave. Get in contact today for a fixed estimate.
Radiator Covers
Cover up those ugly radiators and turn them into a shelf at the same time. Our radiator covers are designed to push the heat into the room rather than just letting it rise up the wall and through the roof. Again these are made and fitted completely to your specifications so we can ensure they match the room.
Shelving
From the basic of shelves, to the more complex book cases, we'll make sure your belongings are kept safe on a secure, lasting shelf.
Alcove Units
Utilise the space between your walls with one of our custom built alcove units. We can put the shelves at any height you want, and build the units with cupboards and drawers.